Creutz & Partners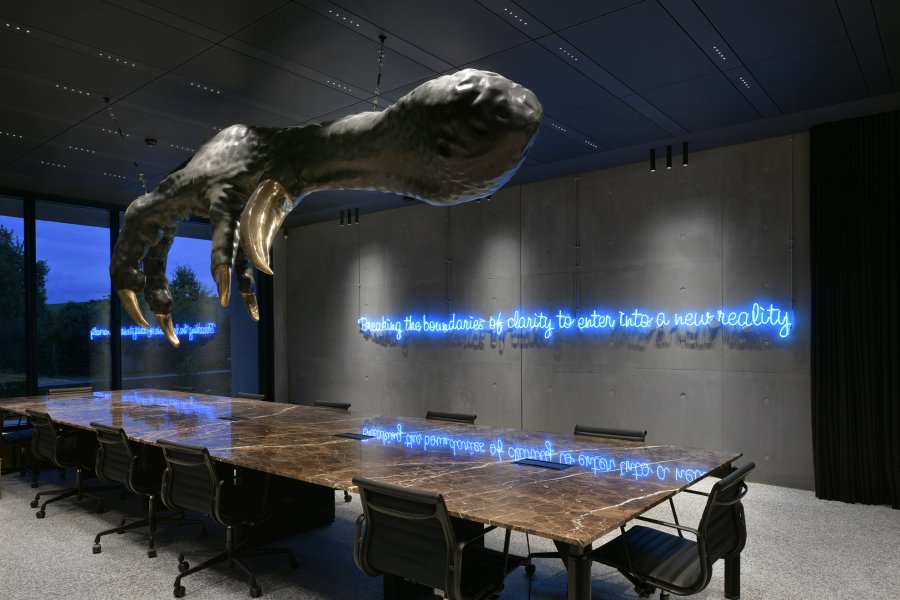 Architect:
Plan76 / Radermacher & Schoffers Architectes
Photographer:
Serge Brison
The office building of the luxembourg company, Creutz & Partners was recently refurbished. Ceilings usually have an indistinctive character in the space surrounding us. In daily life, as well as in architecture, they are seldom noticed. The black ceilings by kreon ceiling solutions make the anonymous surfaces come alive: structure, relief and symmetric shadow gaps support the architectural rhythm of space whilst creating effects like rest, order... and even chaos.
Concrete, black steel and glass are the materials chosen for the design of this building. This project aims to be a workplace that fulfills the function of an office but also in particular a meeting place and reception area.
The building fits discreetly into the existing rural environment while marking its presence by a sober and clear architectural language.

The layout of the visible concrete walls, the terrazzo floors, black frames with suiting lighting in the black ceilings, nevertheless give a warm atmosphere to the building to provide a feeling of maximum comfort to the occupants.
It was necessary to keep a human scale despite the functional need to create large spaces surrounding the central atrium which houses a green wall, the "lung" of the building.
The use of technologies such as the installation of photovoltaic panels, the use of geothermal energy as well as the extensive use of rainwater and the placement of a green roof, are aspects that contribute to sustainability while ensuring optimal comfort.